Visit the Conference
The Milano Smart City Conference will take place within SMART BUILDING EXPO 2021, inside pavilion 10 of Fiera di Milano Rho.
Registration is required to access the exhibition center: free places are limited.
The Expo area will be open to all the public of the active fairs on those dates, SMART BUILDING EXPO, SICUREZZA and MADE expo, during the same opening hours.
Entrance hours: 9.00am-6.00pm
Entrances: East Gate, South Gate TIM
Entrance reserved to operators
The entrance to SMART BUILDING EXPO is by payment or by invitation, after registration.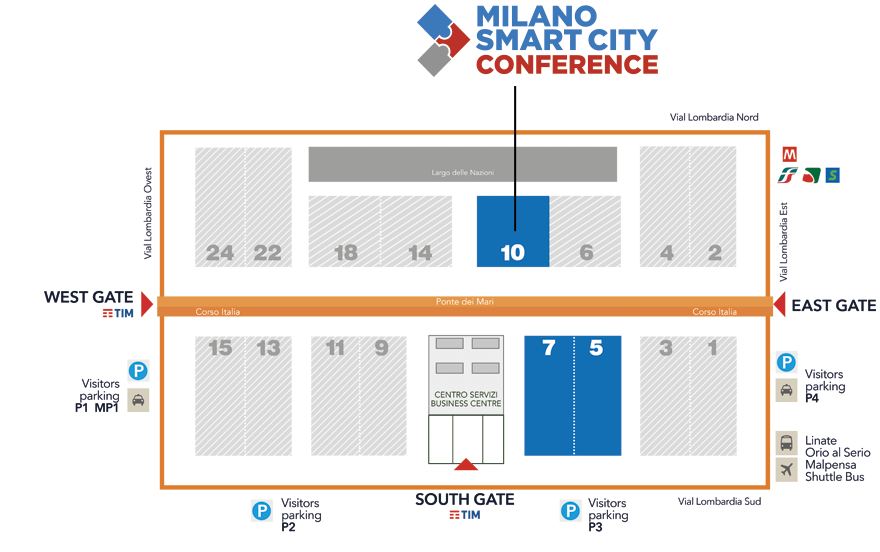 ---
---
---
---
Organizing Secretariat Milano Smart City Conference – Pentastudio info@smartbuildingexpo.it – tel. +39 0444 543133